serve to prevent accidents in rotating parts (spindles, shafts etc.) as well as providing protection from dirt and damage. Steinbock offers a range of almost 1500 tried and tested telescopic spring models that have proven themselves over many years.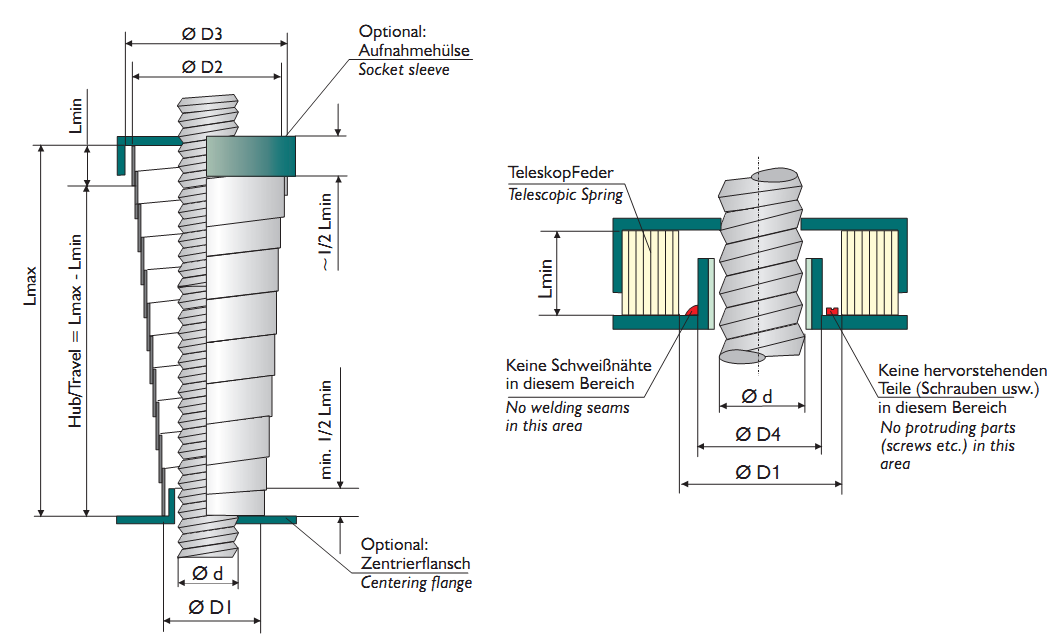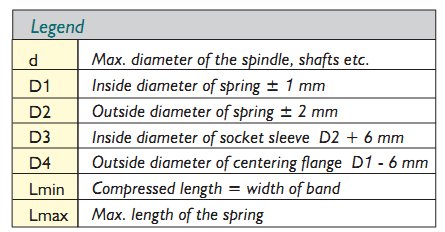 Function:
springs can be used for all vertical, horizontal, and diagonal axial movements. Their elasticity allows them to follow the movements of the machine. They are held in place on one side in a socket sleeve, and in a centering flange on the other.
Material:
Standard model: High-quality blued spring steel strip (55-58 HRC) with rounded edges. If using with coolants that have a high water content, please choose the stainless steel model. Due to the properties of the material, the latter has less spring force. This means that springs cannot be manufactured in all sizes. The range of stainless steel springs available are shown in our item overview.
Applications:
We distinguish between horizontal and vertical applications. In order to avoid sagging,springs for horizontal applications are wound tighter and with more overlap than those for vertical use. Vertical springs have greater spring forces and extension lengths- they are working against gravity! When referring to the selection table, please therefore ensure to pay attention to the differing lengths for horizontal and vertical applications.
In order to prevent dirt from entering the turns, we recommend installing the spring such that the larger diameter faces upwards (self-cleaning!), and for horizontal applications towards the direction where the most shavings are generated.
Mounting:
Telescopic springs must not be fixed in place. They need to be able to move freely. It has proven ideal to use a socket sleeve for the end with the larger diameter, and a centering flange for the end with the smaller diameter, which won't limit the rotational movements of the spring. You can make these flanges and sleeves yourself (refer to drawing for dimensions) or simply add them to your order.
Fine particles and abrasive dust:
Telescopic springs work best in an environment where oil is used. Telescopic springs are highly sensitive to fine particles and abrasive dust, and are not suitable for such applications. For such environments, bellows are a better choice.
Important safety information for installation:
Telescopic springs are compressed and secured with a retaining of wire for delivery. Warning: The springs are under high tension! Only remove the retaining wire when the spring is positioned on the part to be protected and under counterpressure. Warning: Risk of injury. Please adhere strictly to the installation instructions included with each delivery.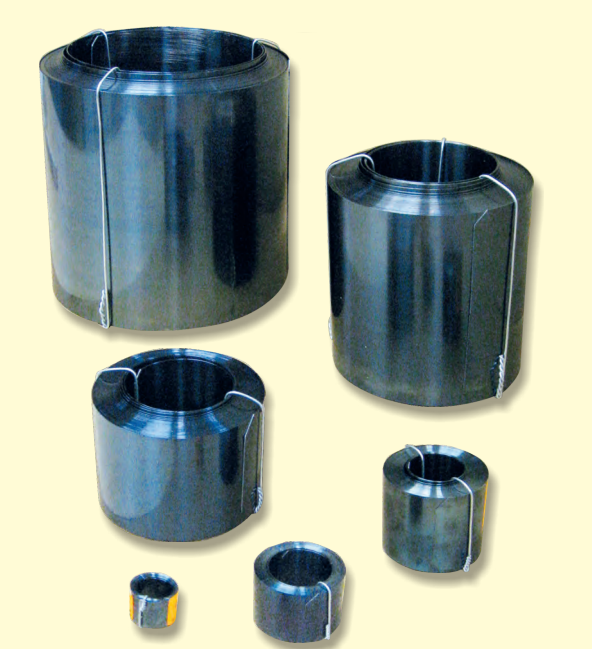 Telescopic spiral spring covers Application (view more)